So you plan on getting married soon, and there's just something that you've had on your mind, but you just don't know what you should do or how you should say it. That would be the questions you have concerning your future spouse's finances. You really need to know something about the finances before you say I do! You really don't know how your future spouse has paid their bills and you just need to know now before it becomes a problem later on.
Well, as the old saying goes you can't live on love, you need money to survive! Finance questions before marriage will help you and your future partner understand where you both are financially before marriage.
If your future spouse is not able to contribute financially, you will know this before you say your vows. That is why finance questions before marriage is so important!
How do I find out about my future spouse's finances? You can find out by asking your future spouse, some or all of the following questions:
How much money do you earn? Can I see a copy of your credit report and score? Do you pay your bills on time? What is the balance on your outstanding bills? Have you ever filed for bankruptcy and do you have any judgements against you?
Do you pay child support? Do you have a savings account,insurance,investments and a retirement plan? Once we get married, will we both be able to spend freely? If we purchase a home will we own the home jointly?
Discussing your finances before marriage is important for future spouses who are planning to get married. It is a difficult subject for couples to discuss, however, it is crucial in maintaining a good relationship.
It may be beneficial to you and your future spouse to discuss your finances before saying your vows. It's a good idea that you both are on the same page about how your finances are before the marriage and what your future goals will be for your finances. This may assist you both in getting past one of your most important hurdles for a marriage!
Discussing your finances prior to marriage, should assist you and your future spouse on keeping your marriage on track and in a positive direction for your future goals. Finance is one of the most critical key components of a marriage. In many instances, marriages have dissolved due to the fact that couples have not discussed their finances prior to the marriage taking place. So make sure you find out about your future spouses finances before you get married, so this may not become a problem for you!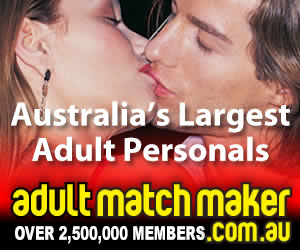 Adult Matchmaker Australia
Nocita Carter creates websites with tips on various subjects including personal finance tips for you http://www.personal-finance-tips-for-you.com
Article Source: www.ArticlesBase.com

Technorati Tags: AdultMatchMaker, adultmatchmaker, AdultMatchmaker
More Related Dating Articles From This Website...

So you have finally succeeded in getting that first date with your potential honey. What's next? Well, you will do yourself a world of good to avoid making some common mistakes which can make or break your day, and possibly your ego. In this dating tip guide, I have outlined 5 mistakes that you should avoid at...
A woman may answer this question by saying, I don't think so, me pay! That's what men are for, I'm not paying for our date she might also say. Especially, if she's old school, wherein she was brought up to believe that men should be responsible for taking care of their women. Some men would agree...
It's a new era! It has all been demystified. We have found the cause of the pain. All these divorces, strange domestic violence cases, and broken hearts are caused by lack of quality knowledge and advice. Yes, times are changing and so must we! Now is the time to stop the guess work, to stop cutting corners,...
Okay. I'll take a look, but I'm not saying that I'm going to participate in online dating just yet. I've heard the success stories and the horror stories about online dating, but I do not have any first hand experience to share with you on the topic. What I plan to do in this article is take...
Do you find it easy to make conversation with new people you've just met? Or does the thought of trying to make conversation with someone new make you break out in a cold sweat? If you don't feel comfortable making casual conversation with new people you have just met, you will find it harder to make...
Carly's quest in finding a suitable partner for marriage seemed impossible. She found the singles scene at clubs to be uncomfortable and her social circle seemed to consist of more married friends with a shrinking amount of singles. Although she had heard of internet dating and saw the ads, she had hesitated to take what...
Trackback URL for this post:
http://www.datingtips.net.au/adultmatchmaker/should-i-discuss-finances-before-marriage/15/trackback/
Posted by Jaron in AdultMatchMaker