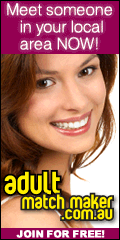 "Scratch an adult, and you'll find a scared child underneath." Who said this? I did. Ok, it's not a very famous quote. But, I do say it, over and over. And people shake their heads yes, acknowledging that they know what I mean.
"Under stress, we regress." The man who trained me many years ago said this. And I say it over and over again to people all the time. Given some stress, we drop back to a younger way of behaving, feeling and thinking. You might call it the "knee jerk reaction."
So, this is the problem with many of your relationships. We see it in the boss who over-reactes. It's in the over-wrought parent who abuses a child in the name of discipline. And it is certainly in the relationship spats we have with our lovers.We're all scared children reacting in knee jerk ways as soon as any stress builds up.
Unless you're more aware than most, this pattern is not immediately obvious. It can be a mystery as to why you blew up over nothing, or why your partner seems so unreasonable when you're trying to be so logical. At some level, and it's usually unconscious, we'd scared. We're afraid of experiencing some level of discomfort, and our primal training moves us to react in inappropriate ways.
Add to this that our brain has spent years and years associating negative expectations to all kinds of events and it is amazing that we can have such normal relationships most of the time.
And what about those people that "never" react? They are always so pleasing and never would say anything unsettling to anyone else. I guarantee that they are doing the same process on the inside. They cringe, they run away, they feel pain. Their over-compliant ways are actually a form of knee-jerkiness that defines a life-time.
Compliant niceness and super-negotiability are, more often than not, a way to handle their own deep down fear that they will cause someone to have such a knee jerk reaction towards them.
The Solution:
How I wish I could give you a single, smart, simple answer for this problem! Not a chance! You'll be learning to live in more productive ways for the rest of your life. In fact, working on this one personality reality is what your relationships are particularly suited for.
Here's the solution as simply as I can put it.
First, be aware that "Under stress, we always regress." And good stress is still stress. Ever wonder how two people at a wonderful wedding celebration can suddenly have a huge argument? It's because the wedding is stressful. It's good stress, but it's still stress. Just acknowledging that this is how life works helps us to name it and bounce back faster.
Secondly, realize that you can not stop regressions from occurring. With practice you'll identify it faster and recover quicker, but our reactions will always be with us lurking beneath the surface. You'll just become better and better at handling it.
Thirdly, realize what maturity really is. It is NOT stopping it, but getting out of it faster and faster each time. What bothered me several days last year, may only bother me several hours this year, and next year it may only be a three second blip. It is still there but I become less and less reactive to it.
This is the basis of my therapy work with couples. I help them get used to the things that each of them react to, to recognize what stresses each of them, and to grow in maturity so that they don't react so strongly in the future.
I encourage you to take this short outline to heart. If I could get this little lesson deep within you, you'd never have to read another of my articles.
You will ALWAYS react, but with time and awareness you can lower the power of this reactivity and create peace and serenity for you and your partner.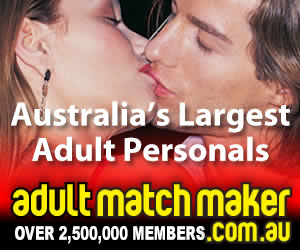 Adult Matchmaker Australia
Steve Roberts is an experienced Marriage and Family Therapist who shares tips and real life relationship secrets from over 20 years of practice. Get Insight and Wisdom for your Relationships at: www.WhatWorksForCouples.com
Article Source: www.ArticlesBase.com

Technorati Tags: AdultMatchMaker, adultmatchmaker, AdultMatchmaker, relationships
More Related Dating Articles From This Website...

Okay. I'll take a look, but I'm not saying that I'm going to participate in online dating just yet. I've heard the success stories and the horror stories about online dating, but I do not have any first hand experience to share with you on the topic. What I plan to do in this article is take...
So you plan on getting married soon, and there's just something that you've had on your mind, but you just don't know what you should do or how you should say it. That would be the questions you have concerning your future spouse's finances. You really need to know something about the finances before you say I...
Alpha men realize the importance of "net working", especially when you want to go places in life. That is the reason the Alpha man has innumerable contacts and has a circle of well placed friends and associates. He takes care to maintain a very "social" lifestyle. In your search for Ms. Perfect, don't abandon the rest...
You enjoy math, chemistry, and you thrash out algorithms to solve practical problems. You are smart; actually, you're a geek! But being a geek shouldn't stop you from actively dating. It would be possible that spending too much time studying, reading, solving problems, and pursuing other "egghead" activities might leave you a little light on social...
Have a date this Saturday? Better check if Fate is on your side, with a quick look at your online dating horoscope. There are different kinds of horoscopes. The Western Zodiac (Aries, Taurus, Gemini, etc.) is based on your birthday. The Chinese Zodiac (Snake, Dragon, Horse, etc.) is based on your birth year. There is also...
Online dating is one of the easiest ways to meet people. Simply join an online dating site, create an account, and you're good to go. But there are just a few tips that will make this naturally fun ride a little less bumpy. Here we go! • Create a separate email, and choose an address that does...
Trackback URL for this post:
http://www.datingtips.net.au/adultmatchmaker/relationship-advice-scratch-an-adult-and-youll-find-a-scared-child-underneath/32/trackback/
Posted by Jaron in AdultMatchMaker