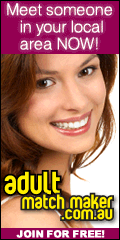 Let us go straight to the point to all these small talks and focus on the question that slices into the very hub of man's survival.

Bad boys or nice guys?

This is truly a matter of personality choice. Each has its own crowd of admirers, where every woman is ready to defend their dearly beloved partners.

However, the debates seemed to never cease. This is because women never have clear distinction as to what type of mate would they rather prefer. And after a long scurrilous deliberation and poll voting, it seems that the choice between bad boys and nice guys are endless discussions.

Sounds impossible? Read on.

According to survey polls online, nearly 30% of the women respondents have stated that the personality matters most. Though, it was not clearly identified what kind of personality that these women would want from the guys.

But there are some reports that the nice guys are apparently unappealing to most women. Why is this so? What could possibly cause this evident weakening magnet of the nice guys? Does that account for the reason why more men are "behaving badly" these days?

There are so many speculations why these things happen. But there are just as many instances that could attest that women seem to like bad boys rather than the nice guys. For instance, there are those cases wherein the more a nice guy gets "nicer" to women; the more they will not opt to be romantically involve with those guys. Instead, they outwardly become attracted to men who deal with them harshly.

However, this does not necessarily mean that women would literally choose bad boys, as in the really mean ones, over the nice guys. The only reason why some women opt to date those who are not under the category of nice guys is that the nice ones create an impression of not being romantic. They appear to be less appealing as far as sexual attraction is concerned.

In fact, some women contend that those who are really nice seem to offer friendship instead of romance. So what is the point of being romantically involved with them if this is what women think of them?

The point here is that women do not literally prefer bad boys that are really bad as in those who commit crimes or whatsoever. They just have the tendency to be physically attracted to men who treat them a little harsh, those who do not pay attention to them, those who seem not to care for them, and those who do not give them 100% attention.

These are all boiled down to the fact that women are actually adventurous people. They would rather love men who start taking actions instead of trying to act "nice."

Moreover, in order to understand why women are more physically attracted to the bad-boy image is to focus on the very core of attraction. It is merely based on attraction that women are paying more attention to the nasty ones. But this does not necessarily mean that women would prefer to have bad boys as their lifetime partner rather than the nice guys.

In fact, according to some recent surveys, almost 38% of women that were included in the respondents would still prefer nice guys, while only 15% want the bad ones. Consequently, nearly 34% would rather have a combination of both personalities.

So what do these figures show? It just means that women are still not insane who would literally choose the bad guys. They are only attracted to those who seem to carry a bad boy image but for a more serious relationship, the nice guys, or a combination of both personalities are much preferred.

Given all that, the choice between the two kinds of personality is not a matter of who is the most preferred type of guy, rather, it is a matter of attraction. As long as the nice guys have what it takes to attract women, chances are they would be able to date women.

The bottom line is that women can be very fussy and may not make sense whenever they choose the kind of guy they would be interested in. In fact, they can go from one type to another type in just a short span.

But what makes women fall in love deeply is to have a personality that is not so straight and, yet, not that crooked. This pertains to those who are funny, confident, and has an air of mystery on the side.

After all, who would rather choose a boring man whom women were supposed to live with for the rest of their lives? Certainly not those-goody-two-shoes, right?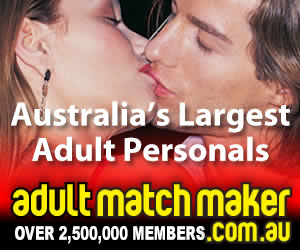 Adult Matchmaker Australia
For more great tips on dating and picking up women, check out our free dating articles at Pick Up Success Guide.
Article Source: www.ArticlesBase.com

Technorati Tags: AdultMatchMaker, adultmatchmaker, AdultMatchmaker, dating, romance
More Related Dating Articles From This Website...

Respecting other people is one of the basic human values. Schools and parents try to inculcate it to their children, however, it still one of the most undermined value. Respect is one of the most neglected values maybe because it is can be viewed as a value that is that only affects other people. However, there...
With the arrival of so much new technologies and the various equipments the world has indeed become a very small place. This has been more so ever facilitated by the medium known as internet. People nowadays tend to look at the internet for everything they do, right from shopping to banking, to loans and stocks and...
It's now a well documented fact that over the last three years, online dating has become arguably the most popular activity on the net. This being the case, how do you stand out from the crowd when you first sign-up to your chosen site? Remember, popular dating sites attract hundreds, and in many cases, thousands of ...
Is online dating right for you? That's a good question, and we will help you answer it by giving you some tips on finding the best online dating service, like AdultMatchMaker Au if you live in Australia.You can find everything from free dating services to paid memberships. This is really an area where you can get what you...
A woman may answer this question by saying, I don't think so, me pay! That's what men are for, I'm not paying for our date she might also say. Especially, if she's old school, wherein she was brought up to believe that men should be responsible for taking care of their women. Some men would agree...
Okay, so you've finally managed to ask that amazing person out (through e-mail of course) that you've met thru online dating but are you ready for a possibly real relationship in the real world? Well, for starters, don't even think that just because online dating services have somewhat made the whole dating scene a "little less...
Trackback URL for this post:
http://www.datingtips.net.au/adultmatchmaker/bad-boys-vs-nice-guys-which-do-you-prefer/13/trackback/
Posted by Jaron in AdultMatchMaker