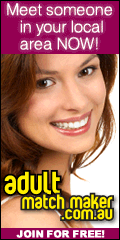 If you are trying to pick up women online and just can't get at least one date a week you certainly need a little help. Just read this article and start using these online flirting success tips and they will help you to get that first date much faster.
You don't want to spend too much time online because you really can't feel the chemistry until the first "real world" date. However, you can get the women you're talking to to be interested in you and set her "on fire" just to get to know you better.
Keep in mind that women feel attraction for a very different set of reasons than men do. Where men focus more on looks, women focus more on personality, self esteem, power and confidence.
So, what are the secrets to get a date after one hour and 15 minutes of flirting online?
Make your replies simple and use easy questions. Concentrate on the conversation, not on getting a date. Remember that flirting is a way of connecting from the heart and acknowledging someone. Most women want to know what kind of person they are going out with.

Women always fall for men who are a little bit unreachable. Think of yourself as special and know what you deserve.

Be yourself. The underlying key to all flirtation is confidence, the magical charm that makes others want to get to know you.

Be funny but in the same time a little bit arrogant. It creates a wonderful, entertaining challenge that women just love to engage in… If you make a naughty, fun comment, something she is NOT expecting, then something magical begins to happen: she feels a spark of attraction, curiosity, intrigue because you're obviously different.

People like people who are interested in them. So when you engage someone in conversation make sure you spend at least 62% of the time listening to THEM!

When you are talking about you, tell enough just to get her trust but keep a little mystery about you.

Never ever make yourself to available. In one hour of online conversation you have to make her believe that you're confident, that you're intelligent and funny. Don't stay any longer or you risk to become boring.

Find an excuse and just go, but not before you let her know that you're interested in her. Set another online date but not for the next day. You are a busy guy! Let her heat up a little bit.

At the second date (online), after 15 minutes of talking, just say "Hey, I have some spare time this evening, can we meet? I just want to… convince myself that you are real." This way, she will be surprised and won't have to much time to make the decision and you will run less risk of being rejected.
If she is interested in you but she already has something fixed for that evening, she will ask for a date another time. If she don't, just say, next!
Good luck and have fun!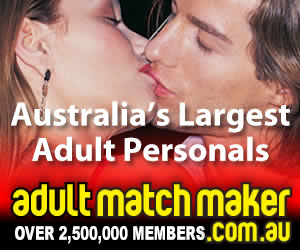 Adult Matchmaker Australia
Hey! A great woman is waiting for You right now at eBridex.com.

Technorati Tags: AdultMatchMaker, adultmatchmaker, AdultMatchmaker
More Related Dating Articles From This Website...

Before you start looking for the woman that you want, make a clear idea of the type of woman you are after in your mind. Now you can set some specific details, which are more important for you, like: she has to be a good mother, a sexy blonde or a smart brunet, the housekeeper type...
First of all know that dating anxiety is a common thing. Both men and women tend to suffer from this condition, especially if it is during the first date, or worse during a blind date! Not knowing what to expect creates an environment of uncertainty. This is the time when individuals bask in self-doubt. They allow...
It's a new era! It has all been demystified. We have found the cause of the pain. All these divorces, strange domestic violence cases, and broken hearts are caused by lack of quality knowledge and advice. Yes, times are changing and so must we! Now is the time to stop the guess work, to stop cutting corners,...
Have a date this Saturday? Better check if Fate is on your side, with a quick look at your online dating horoscope. There are different kinds of horoscopes. The Western Zodiac (Aries, Taurus, Gemini, etc.) is based on your birthday. The Chinese Zodiac (Snake, Dragon, Horse, etc.) is based on your birth year. There is also...
Women are generally known to be very talkative. Give them a chance to start talking and they will definitely shoot the breeze, unloading several months' worth of hormonal challenges unto your simple yes-or-no questions. Hence, you would tend to think that with their knack in lip fluttering, they would find the other mediums of...
Online dating is very easy and convenient. You can meet people, talk to them, even if you sit in front of your computer in your pajamas and curlers in your hair. But even if online dating takes out the pressure to dress to impress, this means you have to be extra careful about the way people...
Trackback URL for this post:
http://www.datingtips.net.au/adultmatchmaker/9-secrets-to-get-a-date-after-one-hour-and-15-minutes-of-flirting-online/9/trackback/
Posted by Jaron in AdultMatchMaker